High Velocity IT has recently captured the attention of the service management community as one of the four pillars of the new ITIL 4 Managing Professional. Mark Smalley, lead editor of the new ManPro book, offers an introduction to the concept and explains how to put the groundwork in place for this important new approach to digital business.
'High Velocity IT' refers to the use of digital technology to do business significantly differently, or do significantly different business. This could manifest itself in combinations of better employee experience, better business processes, better products and services, better customer experience, and even better customers if digital channels open up new markets. The key term is significantly different. High Velocity IT is not a binary state, being either high or low. It's somewhere on the upper half of a gradient from low to high, and it will change over time – what is fast today, is normal tomorrow.
ITIL High Velocity IT is a Specialist module in the ITIL 4 Managing Professional qualification. It comprises a book and other publications and a certification scheme. It is aimed at practitioners rather than managers and consultants. Yet it should also interest managers and consultants who want examples of what a digitally-enabled organisation looks like. It does not offer much guidance about organisational change – this is covered by the Direct, Plan and Improve module. Neither does it explore how to determine an organisation's digital strategy – this is covered by the Digital and IT Strategy module.
The book comprises 5 chapters and a glossary, with most of the content in chapters 2 to 4:
Introduction – audience and background
Key concepts – the context in which High Velocity IT happens, such as intrinsic unpredictability
Culture – ways of thinking about work, such as the need for ethically sound actions
Techniques – ways of actually working, such as using infrastructure as code
Conclusion – summary and positioning next to the other modules.
If the organisation's digital mission is to use digital technology to do significantly different business and/or operations, then it can be supported by focusing on five objectives:
Valuable investments – strategically innovative and effective application of digital technology
Fast development – quick realisation and delivery of digital services and products
Resilient operations – highly resilient digital services and products
Co-created value – effective interaction between service providers and service consumers
Assured conformance – adherence to governance, risk, and compliance (GRC) requirements.
The intent behind these objectives is to help the reader look at the bigger picture and find the weakest link in the chain. This is the core of continual improvement – always elevating the weakest link. The objectives are referred to throughout the book and in the chapter about techniques, while the techniques are grouped around the objectives that they support. The objectives are interdependent and therefore need to be managed collectively.
Why do you need it?
Digitally-enabled organisations place higher demands on the people who provide the digital services, requiring different ways of thinking and different ways of working. You may already work in such an organisation, where Lean, Agile, resilient and continuous approaches helped your organisation become more digitally enabled. You may recognise how High Velocity IT is organised differently, often with:
Dedicated value streams for each of their products and services
Co-creational culture that fosters high performance and continual improvement
Permanent product/service-based teams over temporary project teams
Automation of IT processes, including infrastructure as code.
You are familiar with traditional IT service management concepts and practices, and now want to contribute in environments that demand more from digital technology. You are keen to learn about different ways of thinking and working, and integrate these in your approaches to work. You want meaningful and rewarding employment, in which you are encouraged to:
Help get customers' jobs done
Trust and be trusted
Accept ambiguity and uncertainty
Continually raise your standards of work
Commit to continual learning.
If much of this resonates with you, you will probably benefit from exploring ITIL High Velocity IT.
What needs to be in place before you start?
It's a no-brainer, but what's the bottom line? What are the business benefits that you expect to accrue? And not only can you intellectually justify the investment, but do the powers that be (and have budgets) trust you to pull it off? Do they feel that you have taken them seriously in the past? Have you listened to them and have they seen that you acted on what you heard? Have they actually understood what you were trying to tell them? If not or – even worse – if you don't know, you probably have a more fundamental problem that you need to get sorted. First things first.
Another key human consideration is your relationship with other teams and parties with whom you co-create value. Unless you have the rare luxury of working in a team that doesn't interact with other teams, your success with High Velocity IT will depend strongly on the way you work and communicate with these parties. You're doing High Velocity IT across the whole value stream, not just in your own little (or probably large) silo. Take your relationship with those smug DevOps teams doing irresponsible stuff like testing in production. Yes, that's what you think of them – reckless. And you know what they think of you? They hate you and your processes and SLAs and CABs. Even if you no longer have processes and SLAs and CABs, they still hate you for ever having them. Okay, it might not be that bad but there's probably a grain of truth in there somewhere. It's simply organisational reality that whenever you divide people up into groups – as you have to in all but the smallest of organisations – they create their own worlds. Worlds with their own belief systems, symbols and rituals, which is what constitutes culture or, in other words, "how we do things around here". Yet these groups have to interact productively. Just as in any human relationship, it's about the story you tell yourself about the other. And whether you're prepared to edit the story. Those sysadmins are deliberately difficult to deal with because they are not as clever as I am but they have the power to reject my change request. Those business people have absolutely no idea what they want and are always changing their minds. Those service agents just stick to their script because they couldn't care. Really? You believe those stereotypes? Just as with the business, you have to develop a good relationship with your co-workers in other disciplines. Talk with each other and start with Steven Covey's "First seek to understand, and then to be understood". As relationship therapist Esther Perel often says, "Do you want to listen or do you want to be right?" Try to get beyond the behaviour to the underlying thinking and feelings.
You are now undoubtedly raring to go, but one last check before starting off down the High Velocity IT road. It is crucial to assess your appetite and stomach for cultural change. Depending on your current culture, High Velocity IT might appear a bit daunting. If this is the case and you think it will ask too much from the people involved and therefore be difficult to achieve, it might not be for you. Yet.
Where should you start?
This is easy for anybody who is familiar with the ITIL guiding principles. The answer is in the second principle: Start where you are. Assess your current way of working before deciding whether to improve it or replace it. This in itself makes perfect sense. Everything has a lifecycle and it would be foolish to replace part of an organisational system while the resource or combination of resources still has enough potential value. This guiding principle is fully aligned with working with complex and therefore unpredictable systems. The exploratory approach here is to manage the evolutionary potential of the present and move to the adjacent possible. This contrasts with defining a confirmatory approach in which an (assumed) ideal future state is defined and a plan is made to bridge the gap. Other guiding principles are also applied in this approach, in particular Progress iteratively with feedback and Think and work holistically.
Bearing this in mind, you could consider the following ideas for starters.
Discuss the five key behaviour patterns and decide whether they appeal to you and if so, what you can do to get people telling more stories about these patterns and fewer stories about current antipatterns. The key behaviour patterns are:
Help get customers' jobs done
Trust and be trusted
Accept ambiguity and uncertainty
Continually raise your standards of work
Commit to continual learning.
Use the five objectives to assess where your weakest link across the whole value stream is, and discuss which improvements you could make. The objectives are:
Valuable investments – strategically innovative and effective application of digital technology
Fast development – quick realisation and delivery of digital services and products
Resilient operations – highly resilient digital services and products
Co-created value – effective interaction between service providers and service consumers
Assured conformance – adherence to governance, risk, and compliance (GRC) requirements.
Regarding the possible improvements, assess your current ways of thinking by taking a look at the cultural concepts and models in chapter 3, which are grouped into purpose, people and progress:
Purpose: ethics and design thinking
People: reconstructing for service agility, safety culture and stress prevention
Progress: working in complex environments, Lean culture, continual improvement model and the ITIL guiding principles
More inspiration can be gleaned from the techniques listed in chapter 4, that have been grouped (but not always exclusively) around the five objectives:
Valuable investments: prioritisation (cost of delay, buy/sell/hold, other techniques), minimum viable products and services, product or service ownership, A/B testing.
Fast development: infrastructure as code, loosely-coupled IS architecture, reviews (retrospectives, blameless post-mortems), continual business analysis, CI/CD, continuous testing, Kanban.
Resilient operations: technical debt, chaos engineering, definition of done, version control, AIOps, ChatOps, site reliability engineering.
Co-created value: service experience.
Assured conformance: DevOps Audit Defense toolkit, DevSecOps, peer review.
Finally, some universally applicable advice by Taiichi Ohno, the father of the Toyota Production System, which is regarded as the precursor of Lean: "You have to face your own difficulties and solve your problems yourself. Stop trying to borrow wisdom – think for yourself". All too often – it's human nature – people go for a quick fix and copy how other people have solved their problems in different circumstances, or blindly follow generic guidance in bodies of knowledge such as ITIL. That's why the advice has always been to adopt and adapt ITIL guidance to the organisation's specific circumstances.
Pre-order the new ITIL Managing Professional High Velocity IT Book
itSMF UK Members can join Mark on the 1st May for his 'Getting started with ITIL 4 High Velocity IT' webinar – register today!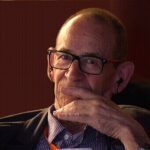 Mark was the Lead Editor of ITIL 4 High Velocity IT. Also known as The IT Paradigmologist, he thinks, writes and speaks extensively about IT 'paradigms' – in other words our changing perspectives on IT. Mark is an IT Management Consultant at Smalley.IT and delivery partner for GamingWorks' DevOps and ITSM business simulations. He is a Global Ambassador at the DevOps Agile Skills Association (DASA) and has contributed to bodies of knowledge such as ASL, BiSL, BRM, COBIT, DevOps, IT4IT, ITIL, and VeriSM. Mark has lectured at various universities and has spoken at hundreds of events in more than thirty countries.